Photograph: courtesy of the artist and Gavin Brown's enterprise, New York/Rome
Alex Katz has never fit in with the art world. Born in Brooklyn, New York in 1927, Katz's career of over 60 years has been caught between two of American's biggest contributions to modern art – Abstract Expressionism (Jackson Pollock, Mark Rothko and Willem de Kooning between 1940s-1950s) and Minimalism (Andy Warhol and Roy Lichtenstein between 1950s-1960s). However, Katz distanced himself from both movements, which made his art highly recognisable yet hugely undervalued. That is, until 2019 when auctions of his works reached seven figures.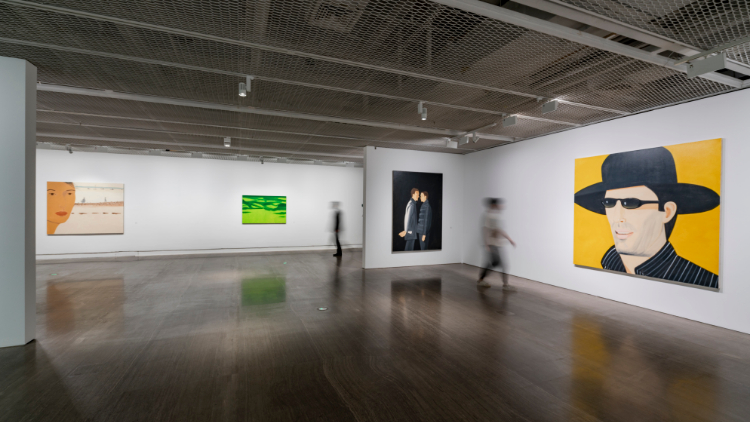 Photographs: courtesy Fosun Foundation
It takes only one look at his paintings to see why. Rather than painting celebrities or relying on spontaneity, Katz paints ordinary people – family members and friends (most famously his wife Ada who has appeared in more than 200 paintings), flowers, still lifes and Maine landscapes where he has a summerhouse. The subjects are flat with minimal details and the backgrounds are usually monochromatic blocks of colour. Intentionally keeping a distance from the character and mood of his subjects, his paintings capture what people appear as in a flicker of the moment rather than who they are. 'I can't think of anything more exciting than the surface of things,' he's
reported as saying to a journalist in the New Yorker.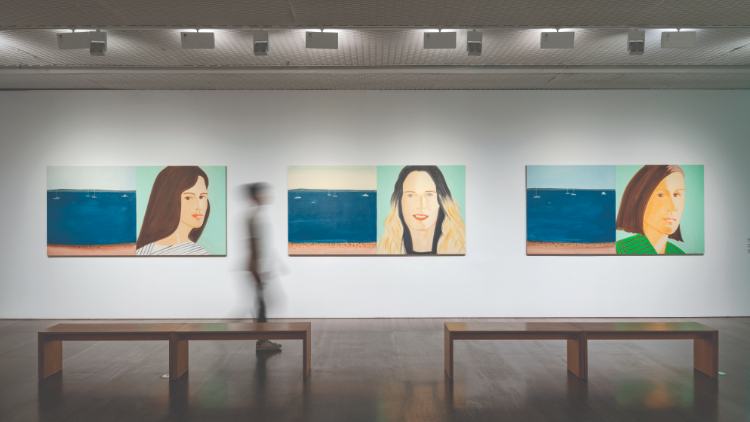 Alex Katz is no stranger to Shanghai. He was first introduced by London-based gallery Timothy Taylor in 2016 at the West Bund Art Fair where only seven paintings of his met with Shanghai collectors and art lovers. Four years later, Katz brings 30 works to Fosun Foundation including some of his latest paintings and cut-out sculptures that, at the age of 90, he's been working on in recent years. There will also be minimalistic steel sculptures of dancers in front of the museum and scattered around in the exhibition halls.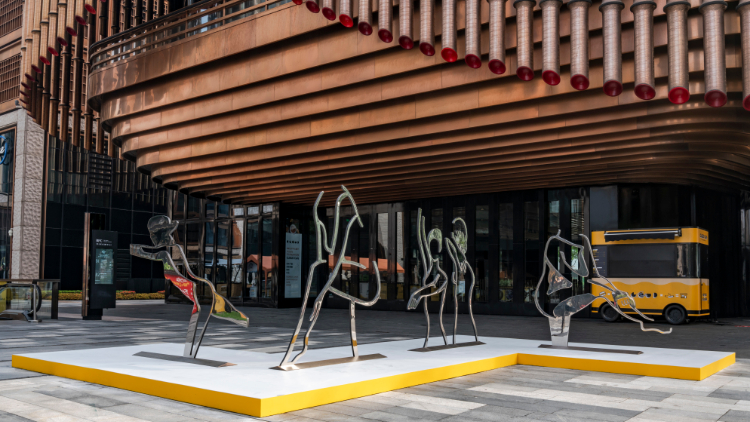 The resurgence of interest towards Alex Katz may be the result of the current visual culture under the influence of Instagram. 'What you see is conditioned by your culture,'
Katz told The Guardian
, 'When I was a kid, Washington Square was like a weak watercolour. Right? And now it's a TV set.' The world is finally catching up to what Alex Katz has seen all throughout his long and fruitful career, and he deserves all of it.
출처: https://www.timeoutshanghai.com/features/Blog-Art/73927/Dont-miss-this-major-Alex-Katz-exhibition-in-Shanghai-through-the-summer.html